What we offer
About us
Having both been busy professionals in a previous life Mike and Carolyn make every effort to ensure their guests have a great holiday. In 2010, after 10 years of renovation, they decided on a change of direction and began offering their Gites / Cottages for self catering holiday rental in Brittany. Mike's son is already resident nearby and with Mike and Carolyn spending long periods in Brittany they are able to offer a personalised holiday experience to those renting their property.
Fantastic Facilities … just what you need for a perfect holiday
Swimming Pool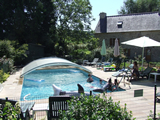 Heated, covered and fenced 5m x 10m swimming pool for all-weather use
Hot Tub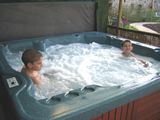 Relax in our Hot tub in its own large private enclosure
Play Boules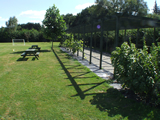 We have a sixty foot Boules court … always popular
Play Area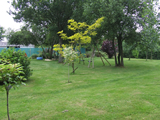 Children's play area,swings, table tennis, badminton, football etc
Patio & Gardens

Large patio areas and 8 acres of maturing parkland. Picnic tables.
The Den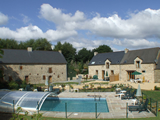 Full of DVDs CDS and books for different tastes. Many board games in each gite.
Pedal Power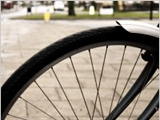 Go for a cycle ride on one of our 16 quality bicycles.
Connected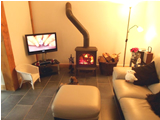 Wifi internet. Satellite TV (English programs) / DVD and CD player
Welcome Hamper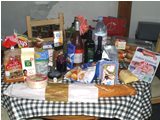 Really generous welcome hamper.
Getting Here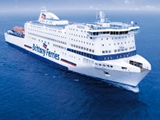 We can arrange a 20% discount on Brittany Ferries

Mike and Carolyn spent ten years creating Gites des Anges.
Their dream was to find old cottages in Brittany France and renovate them, with all facilities, to create the perfect location for family holidays in France.
It's taken a lot of time and effort but Gites des Anges is a realised dream … our guests become part of that dream … and to us that's what makes the dream come true.