A holiday in one, two or all of our three luxury cottages is ideal for any family looking for a self-catering holiday in Brittany.
Our three luxurious holiday cottages are situated in the beautiful Brittany countryside just south of Josselin, within easy access to Rennes, Vannes and many beautiful beaches.
Take part in the many local activities, walking, cycling, golf, tennis, water sports etc or just relax in the peaceful, rural countryside Enjoy the covered, heated swimming pool and hot tub while the children enjoy our play area, swings and boules court, all contained within 8 acres of beautifully maintained gardens and grounds.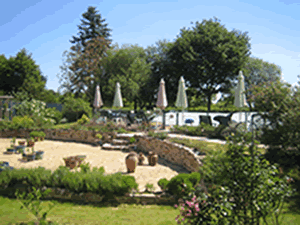 Cottages in Brittany – there are so many to choose
Mike and Carolyn, the owners of Gites des Anges, know that selecting the right holiday cottage is a very important decision and it isn't always easy. There are hundreds of self catering cottages to rent in Brittany; finding the right one could be the difference between a good holiday and a fantastic holiday, one you will remember for many years to come.
Many of our bookings come from existing customers who return to Gites des Anges because we offer everything a family would want from a holiday in Brittany. Unlike some owners Mike and Carolyn always prefer to deal directly with their guests where possible. That way we can cater for each individual family and offer any advice and support they might need. Our aim is to provide a very special family holiday.
Click here to find out more about Gites des Anges – it will be your first step towards a fantastic holiday.